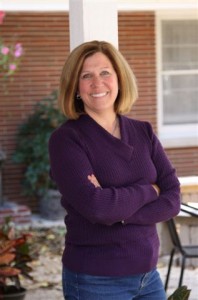 Facilitator
Lynne Staley is a certified Grief Recovery™ Specialist and Facilitator of The Grief Recovery Method™ Outreach Program.  (Recovery, in this case, is defined as "to regain a sense of well-being".)  She received her certification training from The Grief Recovery Institute and has been a companion to grievers, in groups and one-to-one since 2002.
The Grief Recovery Method ™Outreach Program is a 12-week facilitated educational program.  (Eight weeks for one-to-one meetings.) The Grief Recovery Handbook is the program text.  The book can be purchased on www.amazon.com, at www.griefrecoverymethod.com or in major bookstores.
Lynne also facilitates the support program entitled When Children Grieve using the book When Children Grieve: For Adults to Help Children Deal with Death, Divorce, Pet Loss, Moving, and Other Losses – by John W. James, Russell Friedman with Leslie Landon Matthews.
Life After Loss™ Coach
Lynne Staley is also a Life-After-Loss™ Coach.  She utilizes The Grief Recovery Method™ Outreach Program as an educational intervention and advises clients who would like additional guidance after a loss experience.  She has completed exhaustive research on grief and has compiled numerous printed resources and referral sources to help people determine the "best next step" after a loss.  When necessary, she refers clients to a Licensed Clinical Professional Counselor, Psychotherapist, Psychologist, or Neurobiofeedback specialist.
Author
Lynne is the author of In Death Is the Secret to Life: A Tribute Journal.  The Tribute Journal is designed to collect written reflections about someone who has died.  The book is available on www.amazon.com, at Anderson's Book Shop ~ Naperville, Sages Amongst Us ~ Plainfield, and Kindred Spirits ~ Oswego.
Speaker
Schools, community groups, churches and social service agencies hire Lynne to speak about the subject of grief and loss. Presentations include:
Helping Young People Navigate the Rough Edges of Life: Tools for Adults
Write From the Heart: Keeping relationships "up-to-date" through written communication
When Children Grieve: For adults helping children deal with death, divorce, pet loss, moving and other losses
She has organized grief resource events at The Naperville Public Library and North Central College in coordination with KidsMatter.
Volunteer
Lynne is a volunteer at Tommy's Kids Camp ~ an annual children's bereavement day camp sponsored by St. Thomas Hospice, Hinsdale as well as Camp Erin, a program of The Moyer Foundation.  She serves on the Leadership Council of In-Home Senior Respite ~ a program of Metropolitan Family Services – DuPage. She is on the Board of Directors for RUAH Center, Naperville.